HAND MADE
Little things crafted with love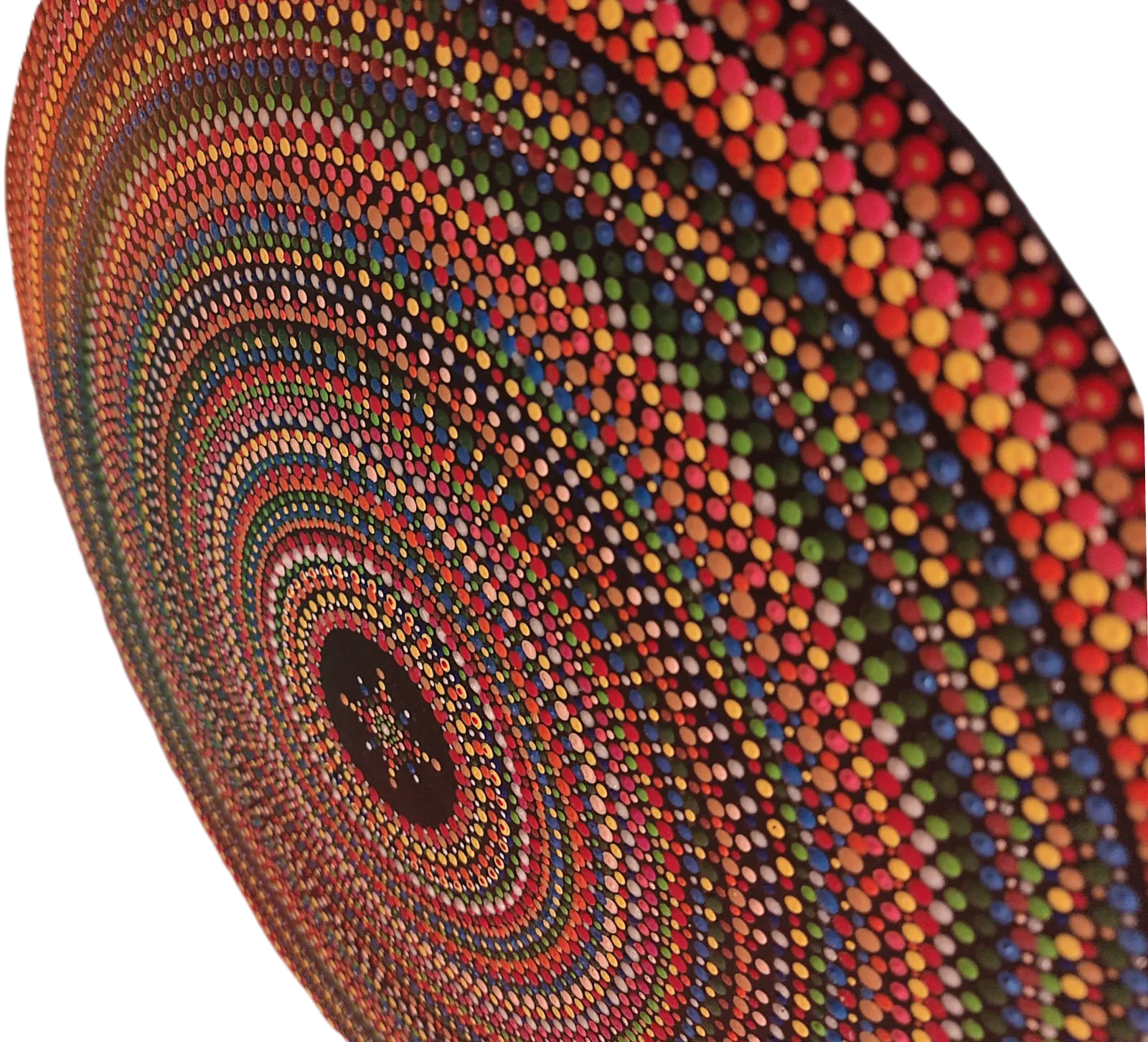 About Kutti Kutti Aasai
Kutti Kutti Aasai is an ode to one of life's best lessons: the greatest things often come in the tiniest of bundles. True to its name, Kutti Kutti Aasai is a dynamic collection of little curios, crafted with much love and creativity.
Drawing inspiration and ideas from the world around us, we make pieces with utmost attention to detail and unparalleled creative spirit, using a range of raw materials; newpapers and glassware mainly.
Each piece matters because each of you matter. Our shopping experiences are often an extension of ourselves, so we ensure that utmost care is taken while working on every piece of art.
The ever-growing range of products include miniature art, wall hangings and décor items, newspaper coil baskets and coasters, glassware art and Zentangled book covers.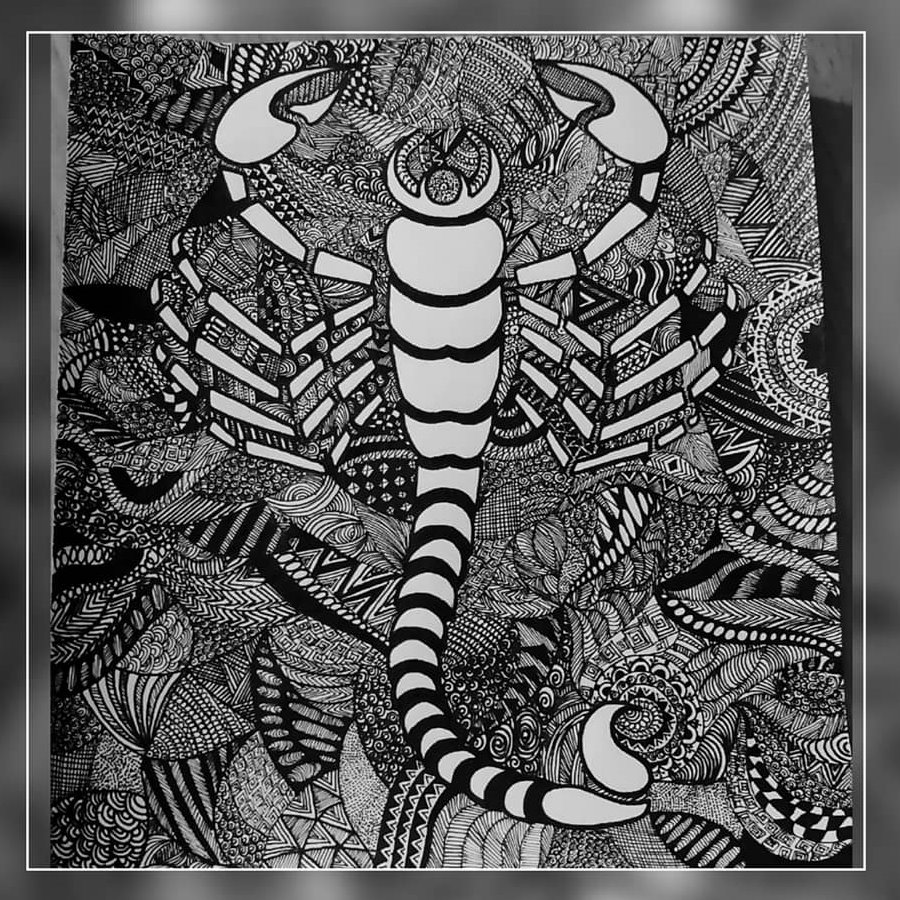 Some intricate art… Tangles and patterns and patterns and tangles…This work is done on book covers, book marks,coasters and so on.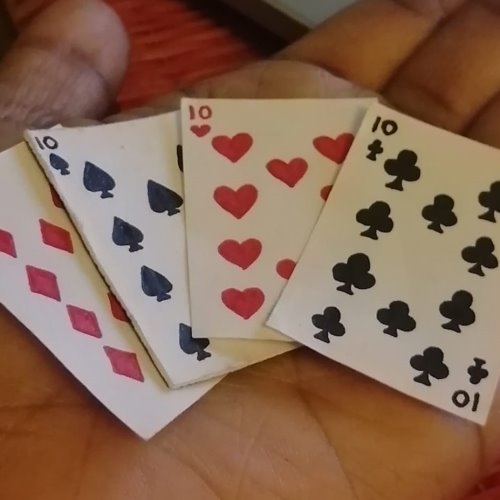 More and more small these kuttis get! The smallest one being just about half an inch or so! Are you ready to see Kutti Kutti Aasai's miniature world?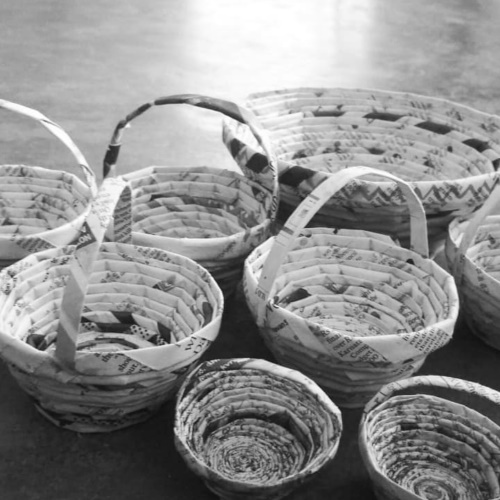 'Koodais' (as in baskets in tamil) of different sizes and designs crafted with love for you to store your trinklets and memories!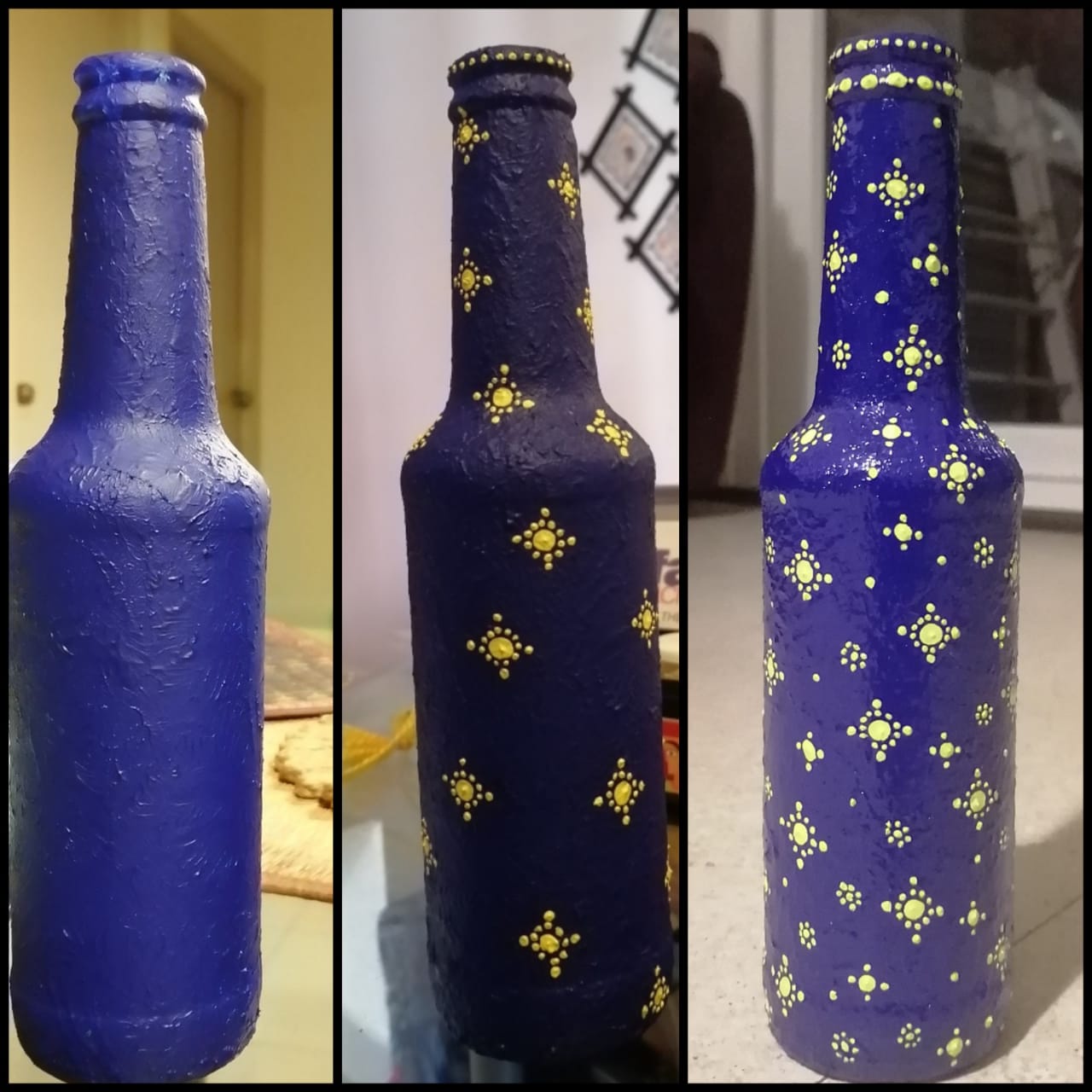 Splashes of paint, textures, patterns and little little creations on small jars, glass bottles and glass containers. Kutti Kutti Aasai ka Sheesh Mahel karta hai aapka khushi se swaagat! Aayiye…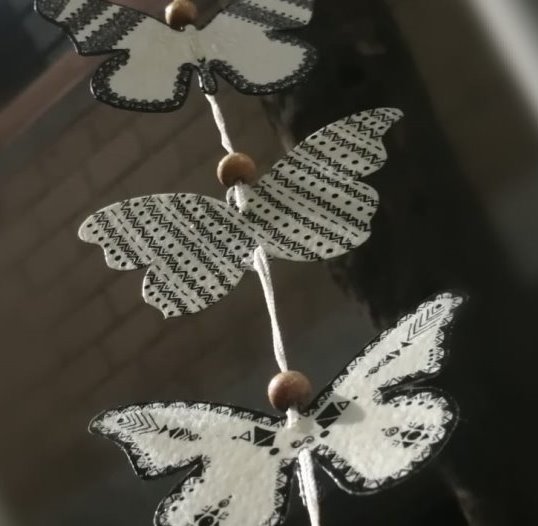 Hangings with beads, paper designs, butterflies, patterns and so on. Little torans and chimes which could be a perfect decor for your windy balcony!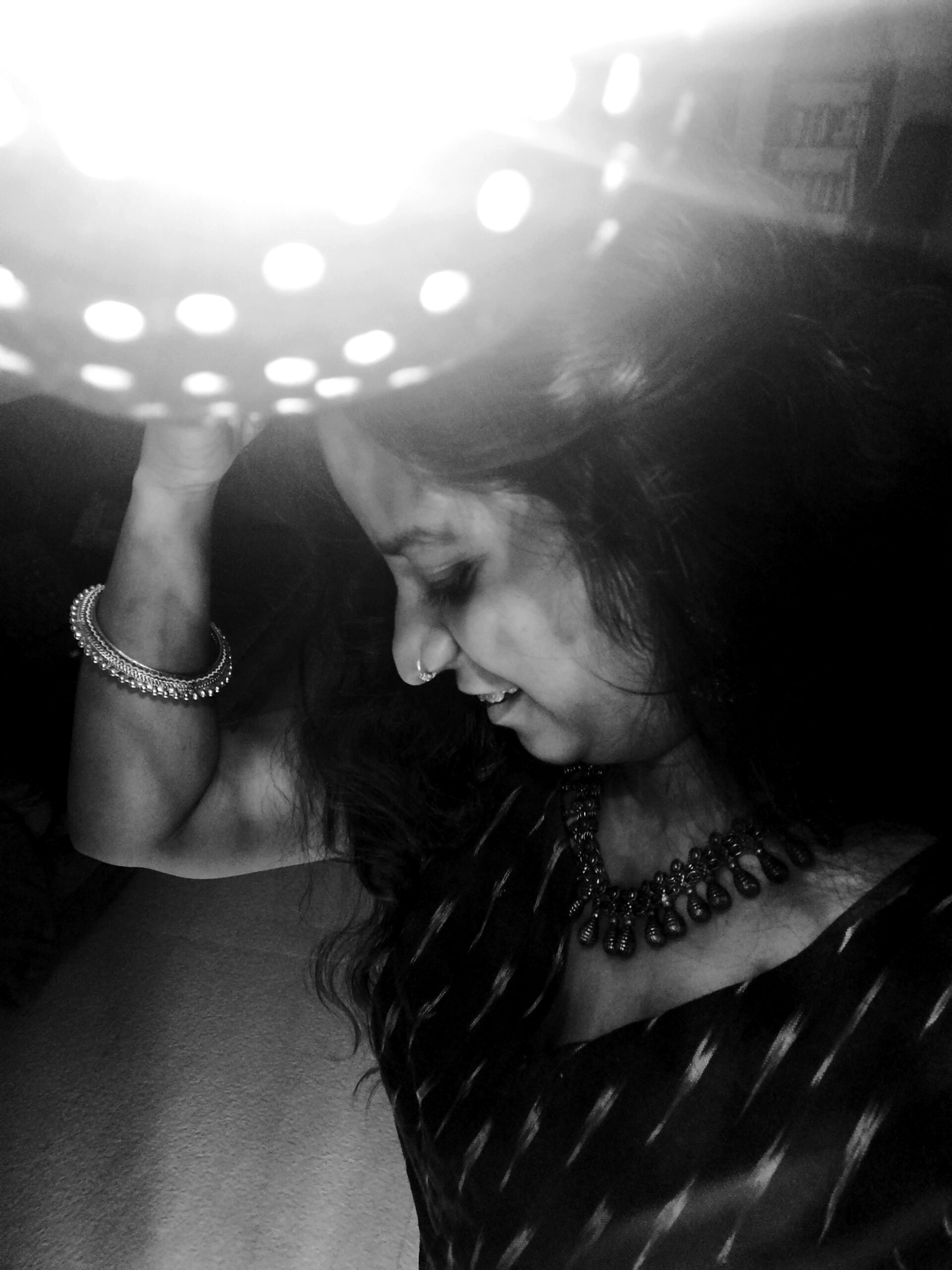 About Me
Hi! I'm Divya and I'm based in Bangalore. I'm a lot like the works on display at Kutti Kutti Aasai: part creative, part connective, and part cultural.
While these come naturally to me, they're also a function of my educational background and the wonderful relationship I have with my family. I finished my A levels from Centre for Learning, an alternative education system.
I'm an arts practitioner (senior facilitator) at Snehadhara Foundation, an NGO that uses the arts to work with children and adults with special needs. My family is every reason why I enjoy doing what I do. You'd know what I mean if you met them. My parents and sister are my sounding board; they patiently cheer my ideas, indulge my most random whims, and inspire me to try out new things constantly. My home is filled with hearty laughter, all kinds of music, a kaleidoscope of emotions, and delicious food, all of which you'll find have made their way into my works of art.
My idea of unwinding often involves listening to old Bollywood songs. I'm also training in multiple Indian classical music and dance disciplines, and can dance for hours, or until the music stops. Probably. Or not.
A strong sense of community drives me and my work, so social issues such as equality, gender, caste and more are dear to me. You could say I'm socially aware (steering clear of "woke" and other such nomenclature to describe myself) and my Sociology/Psychology background finds its way to inspire me and my work.
When I'm not working on my art, I tend to talk a lot. And you'd have probably gotten that by now though, so I'm going to leave you to your browsing. Happy shopping! 
Hear from others
Testimonials
Kutti Kutti Aasai, like its name suggests, takes the small joys in our lives and makes them eternal. Divya's penchant for investing time in getting to know the recipient of the artefacts makes her works truly intimate and heartfelt.
"Beautiful" is an understatement when one is describing kutti kutti aasai's merchandise! Each product is an exquisite, intricate artwork made with tons of hardwork, patience and lots and lots of love. Divya Sarangan has given "upcycling" a whole new meaning through her 'dream- like' transformation of every day objects. I'd strongly recommend her work to art connoisseurs and each piece can light up your home in a unique way!
What really works about Kutti Kutti Aasai is that Divya takes the time to know and understand who she is creating something for. In her creations, you see a tremendous attention to the details, clearly focusing an enormous amount of time on the minutiae, staying true to the name – Kutti Kutti Aasai. It is often said that "it's all in the details." The combination of keeping in mind her audience and this attention to detail is what make her creations, o' so personal.
Kutti kutti aasai is a perfect name to the wonderful products, handmade so thoughtfully! It is THE ideal 'go -to' place to buy gifts for any special occasion! Everything is Unique & thought out wonderfully. Do check it out!
Kutti kutti aasai……the kutti kutti magnets that's on my fridge……gives me loads of joy every time I see it…..made with such patience and love…..every product carries the warm and happy personality of the creator…..way to go Kutti kutti Aasai…..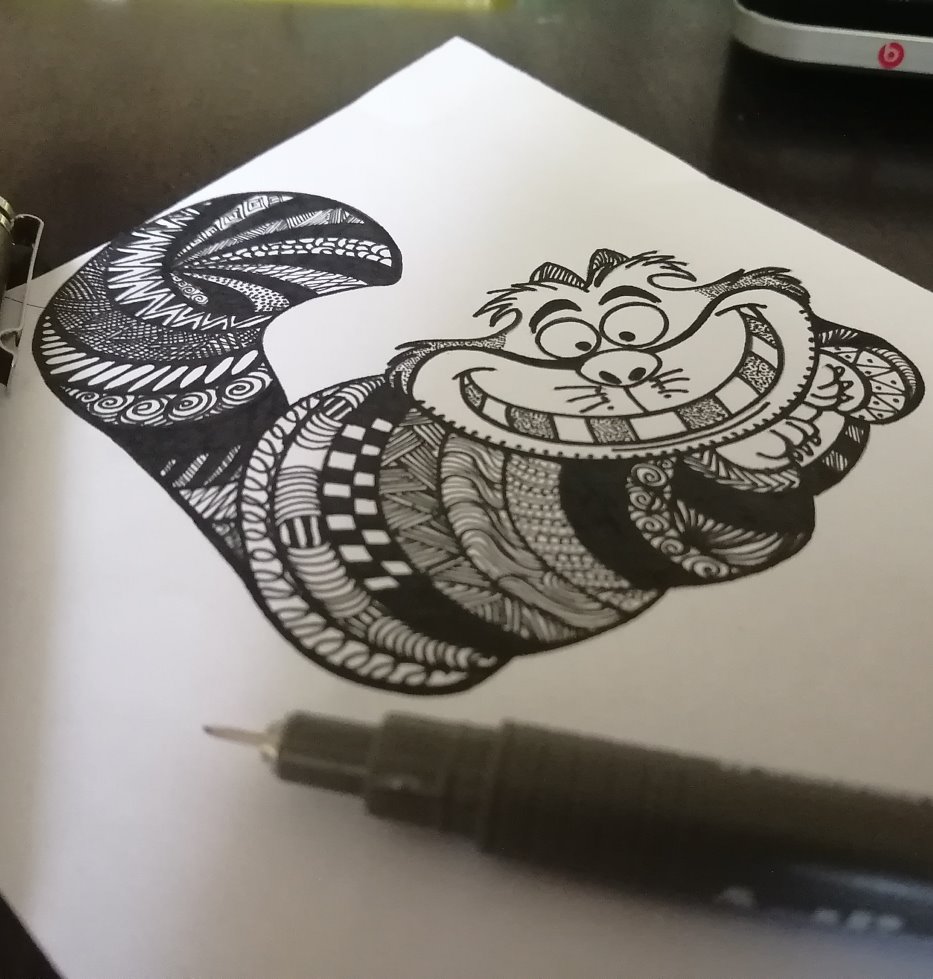 The Story of Kutti Kutti Aasai
A few years back, a friend of friend of a friend got me involved in a crafts mela at Hippocampus Children's Learning Centre. Since the products had to be book-related, I found myself researching various idea options for what I could make for the event. One friend was making handmade books, so I trudged on for ideas that befit the theme and were also unusual. During my research, I realised I could make miniature books!
Narrowing down the idea was the easy part. I then pored over websites and books to find the right template, until I shortlisted a format and finalised the three sizes they would be made in. Making fridge magnets out of them would render them better keepsakes, I thought, and so the magnets were bought. 
I also quickly made some business cards for the mela and wondered what to call my desk for the day. I was selling tiny objects, so Little Things seemed like an appropriate name. It was an exhilarating day. Never had my love for art and craft been monetised. 
While returning home by car that day, Amma decided to post online about the mela. We were simultaneously talking about how I felt inspired to make more artefacts commercially. As she wrote, we kept tossing probably names around. Words that we kept throwing about included "little", "chinna", "kutti", "chhoti"… Knowing how musically-inclined my family is, it was a matter of time before someone sang Chinna Chinna Aasai (Tamil version of the song Chhoti Si Aasha from the film Roja). The words "chinna chinna aasai" instantly resonated with me. Aasai stands for wishes and dreams…everything I imagined the brand to be. Eventually we arrived at Kutti Kutti Aasai, a suggestion that I immediately agreed to.
The rest, as I say, isn't history. It's a series of hopes and dreams, and their creative realisations.